This blog post is by guest blogger, Renee Casati. Renee has been doing professional acting and voice talent for a number of years in commercials, movies and corporate videos.   We use Renee frequently on all types of audio and video projects even as a make-up artist for Stephen Covey projects.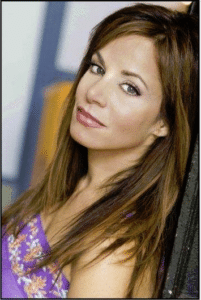 Renee is based in Park City, Utah, but is often in Los Angeles, California working on TV and movie projects. Renee can be booked through Talent Management Group www.talentmg.com or 801-263-6940.
———————
Having been on both sides of productions—Talent (Acting and Voice) and Production (Casting / Directing / Producing) — I have compiled a few talent management tips for your next corporate video project which will improve communications, save on studio time/costs, and allow you to enjoy excellent technical and creative results.
Who is the Audience? – Provide a brief description of who will be watching or listening to the final video or audio. It helps the talent form a mental picture of the audience they are addressing.  If possible, provide a sound clip of a previous project…talent gets the precision of the auditory…not just verbiage.
Scripts – Remember all good video and audio projects start with a great script.
Have someone read the script out loud before you call it final. This will help for timing and nagging problems before they occur in the studio – costing you time and $$$. I did a corporate training project where the script had never been read aloud. The Producers heard it for the 1st time as we were recording it. The inferences and "double entendres"—Viagra related—were hilarious and we couldn't stop laughing. Luckily, the producers were light-hearted, but it did cost extra studio time to re-write and re-record.
Make sure you are recording the final script. I've done whole sessions where after 2hrs of recording…in post production they discover it was, oops the wrong version.  Watch out for re-do costs.
Make sure it's at least 12pt font and legible…most current copy, no crossed out words and changes written out….
Phonetically spell out uncommon words or industry terminology
Capitalize acronyms with dashes and spell out numbers (IBM = I-B-M or AMS 2500 = A-M-S twenty-five hundred)
Provide a script 3-4 days before the recording – this way I can read it prior to the recording date. Even a draft script would be helpful.
Direction – Only you have an exact vision of what you want for the finished recording. Now you need to communicate that vision to your talent so you get exactly what you see in your head.
Give you talent specific/descriptive words. Even "upbeat" and "excited" has a 1-5 scale.
These are great exacting trigger words:  warm, confident, authoritative, classy, sassy, sultry, quirky, engaging.(I suggest keeping a list of proven one-word directive)
They hear, "Great…and Again, but make it more conversational" (when the script is written like it's pulled right out of the Journal of the American Medical Association!)
It helpful to tell your talent you want them to sound like a role:  corporate professional, mom-next-door, best friend, announcer, attorney, doctor, trusted teacher, or a bored DMV worker!
Also it's common to use, "Sound like James Earl Jones"…or a name actor on a commercial or sitcom…In this case a sound clip would help…you may get a Voice Talent who is not familiar with that particular show/commercial.
Voila, those are a few nuggets for you…hope all goes smoothly on your next project!!
Cheers,
Renee
———————
Thank you Renee for those tips.  The only other advice I can give when working with talent is to remember to bring water bottles, cough drops, and M&Ms.
To view some of Renee's work click the image below: