Insider Trading Compliance Training
You have heard of insider trading. You have read the news. But what is insider trading, really? Would you recognize it if you saw it? The Xcelus online learning course for Insider Trading will make certain that everyone in your organization is crystal clear on:
The SEC definition of insider trading

The definition of "material, non-public" information

Confidentiality policies vs. insider trading

Open-trading windows

Short selling

Legal ramifications and corporate discipline

Directors of companies and major owners of stock are not the only people who have the potential to be convicted of insider trading. Employees at all levels are at risk of committing Insider Trading. While insider trading's legalities can be fuzzy, corporate policy is always clear: If you share material, non-public information with the public- the kind of information that could influence an investor's decision to buy or sell a security-then you have committed insider trading.
The course is under 15 minutes and available in SCORM  or video formats for your LMS.  The course can also be customized to your organization using scenarios your employees would be familiar with.
Sample Insider Trading training course below
Choose Your Course Option
A customized course is more than adding a logo, linking to policies, and guidance to hotlines. Xcelus includes that in every Insider TRading basic course. Xcelus offers three types of customization – Basic, Standard, or Ultimate.
When it comes to compliance risk every company is unique. That is where customized, or bespoke courses, have a major advantage over off-the-shelf courses. A customized course can be targeted to cover in-depth topics that keep a Chief Compliance Officer up at night. Customized compliance training courses can focus specifically on the risks a company is trying to mitigate. These courses can include appropriate risk scenarios that employees face in their day-to-day work environment, rather than generic scenarios that might not be relevant to a company's business model.
Another distinct advantage of a custom course is greater emphasis can be placed on specific compliance topics. Focus topics identified and targeted by an individual company's risk analysis can be highlighted and emphasized.
The basic course includes:
Xcelus course script

Minor script edits for reporting, hotline, etc.

Current course scenarios

Simple animation format
Standard courses include:
Xcelus course script

Minor script edits for reporting, hotline, etc.

Replace basic course scenarios with custom course scenarios.

Simple animation format
Ultimate courses include:
Custom course script

Custom course scenarios.

Simple animation format or custom design
Contact us for more information.
All Xcelus online training courses are available in HTML5 SCORM format for your LMS or video format.
Don't forget to promote your training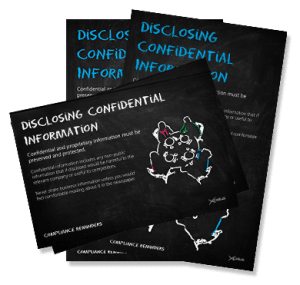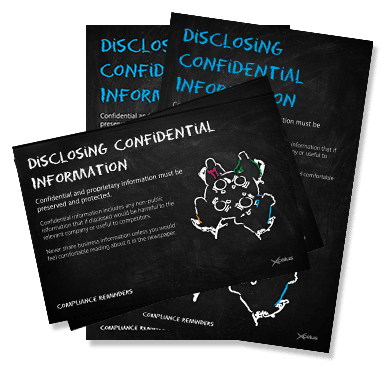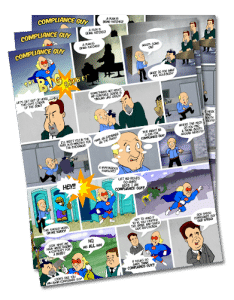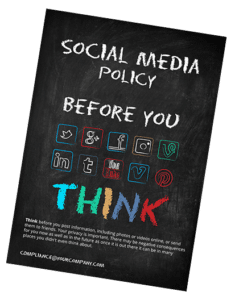 If compliance training was more like a marketing campaign, designed to influence the audience to change behaviors, an Insider Trading training campaign would look like the following:
1. Insider Trading compliance overview course (30-45 Minutes., Week 1)
2. Stock Tipping compliance reminder video – targeted workplace scenario video (90 sec., Week 2)
3. Material Information compliance reminder video – targeted workplace scenario video (90 sec., Week 4)
4. Open-trading windows compliance reminder video – targeted workplace scenario video (90 sec., Week 6)
5. Non-Retaliation compliance reminder video – targeted workplace scenario video (90 sec., Week 8)
In just five short compliance training touchpoints over a short period of time, your employees will know about your Insider Trading policy inside and out. Notice that the reminder content is less than 90 seconds. If your reminder videos are well-produced, short, and relevant, employees will more likely view the content.
This type of training program also shows auditors that you have a robust compliance training program rather than simply a stated policy and a "once and done" training program.
There are many other touchpoints you could add to your training campaigns, such as employee desk-drops (Post Cards) and compliance posters in hallways and break-rooms. They all help remind employees and create the culture of compliance that government regulations require.
How many compliance touchpoints do your employees get each year about your Code of Conduct policies?
If you are wondering what a compliance reminder video is, below is a sample reminder video: