Xcelus in Zambia/Africa
24 Samsung tablets ready for mobile learning in the Western Province in Zambia.
Xcelus developed a mobile learning solution along with Hitachi Data Systems to help train farmers on Conservation Farming techniques in the African bush. The training covered the following topics:
Land Preparation
Compost Preparation
Planting
Winter Cropping
Farmer Testimonials
Leadership support for the project.
Each tablet is pre-loaded with a set of English and Lozi training videos. Tablets are easily updated via the Internet or with a micro SD card.
The training app developed by Xcelus has a simple touch navigation to access the training videos.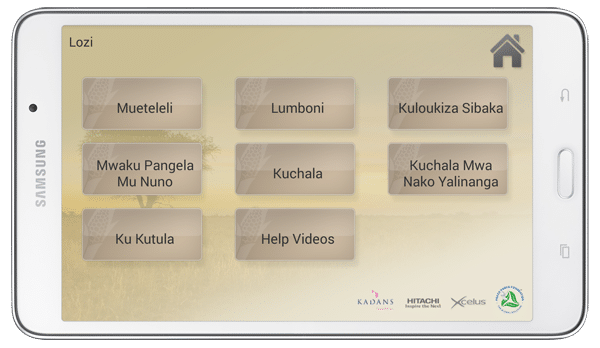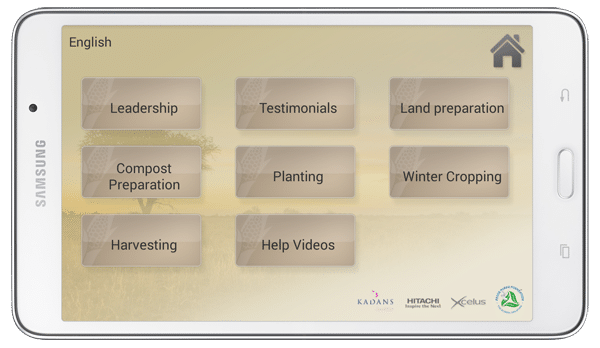 In the photo below, Chrispin Muchindu is demonstrating to local farms some of the principles of conservation farming using the mobile learning tablet.